Excavator News – June 2023
Register Today for the 2023 MWDPTC!
The 2023 Midwest Damage Prevention Training Conference (MWDPTC) will take place Nov. 14-16 at the historic French Lick Resort in French Lick, Ind. We are eager to welcome new and returning attendees to the Midwest's premier damage prevention training event for a week of top-tier educational sessions and themed fun. If you have not done so already, register today to take advantage of Early Bird pricing, which ends Aug. 17.
Applications are now open for the seventh annual MWDPTC scholarship program, which will award 115 lucky stakeholders with a complimentary two-night registration package for this year's event. The scholarship program is generously sponsored by the Indiana Utility Regulatory Commission (IURC).
The 2023 MWDPTC will feature interactive educational experiences, phenomenal speakers with meaningful connections to the damage prevention industry, our eagerly awaited themed Welcome Reception in the Expo Hall and the chance to mingle with industry peers during our networking events, including horseback riding, golf, and clay pigeon shooting. Don't miss out on all this year's event has to offer!
Stay tuned for upcoming exciting announcements, including our keynote and featured speakers and this year's conference theme! Visit the MWDPTC website for more information on registration, booking your hotel accommodations, networking events, Continuing Education Credits (CEU), the scholarship program and more. We hope to see you in French Lick this November for the best MWDPTC yet!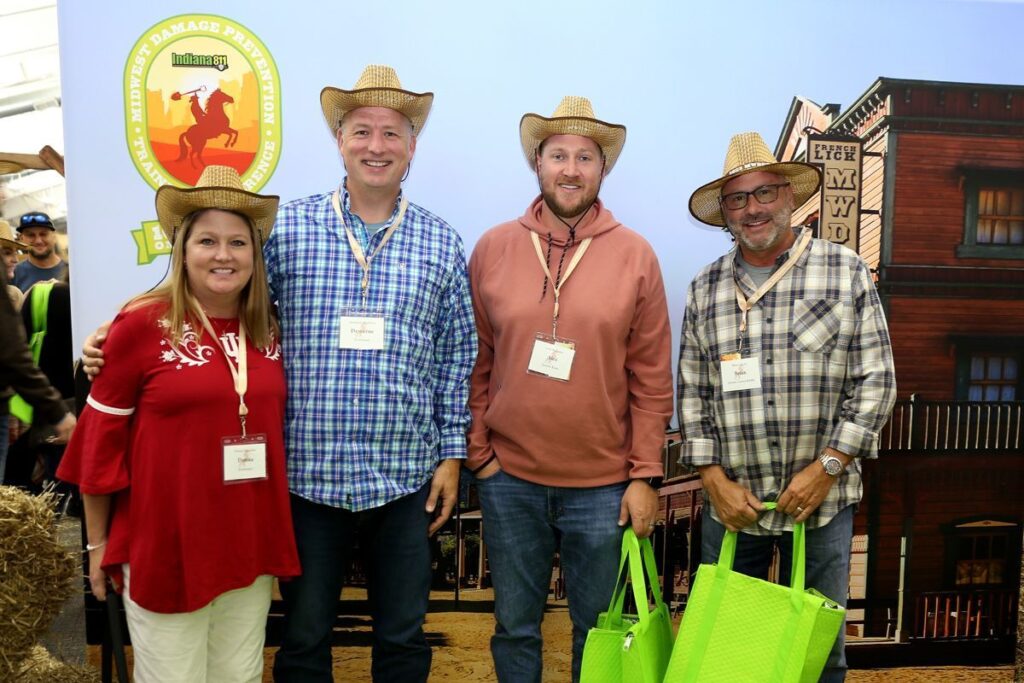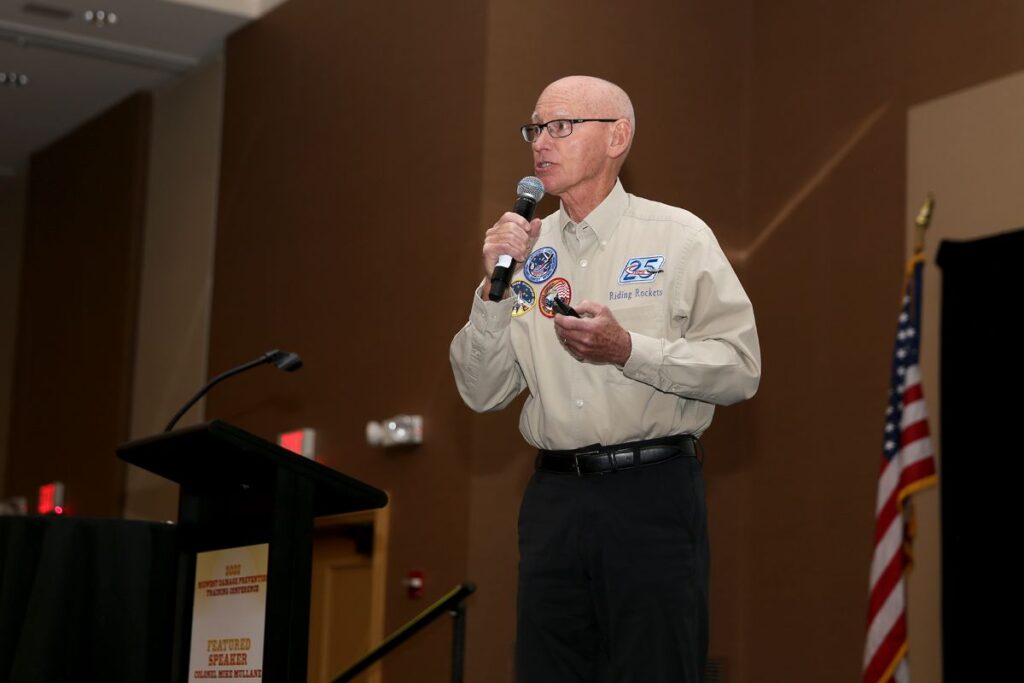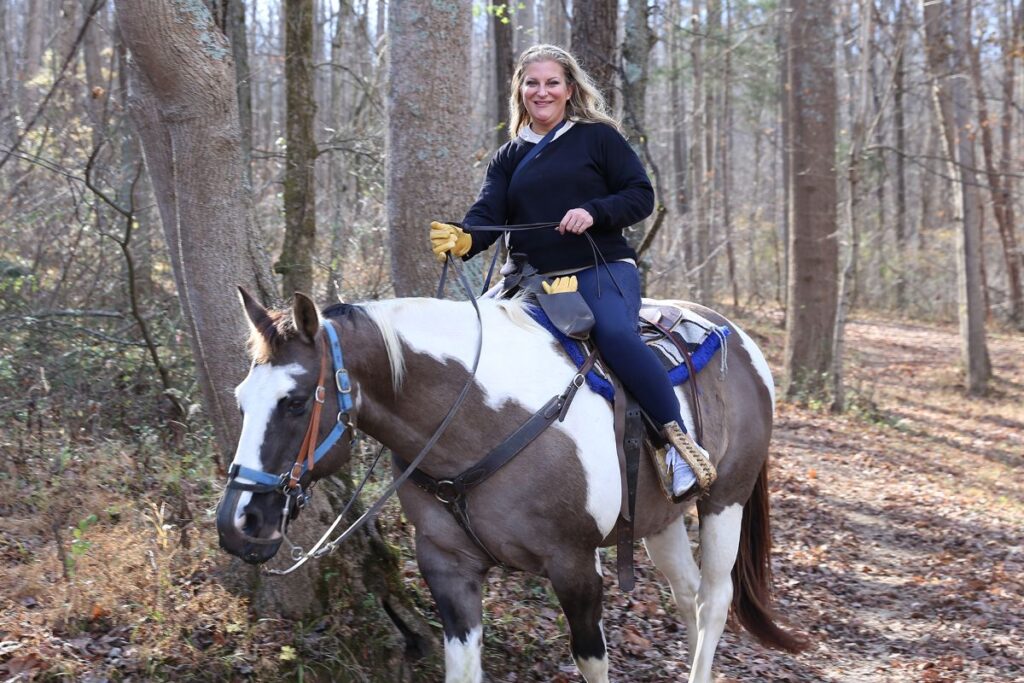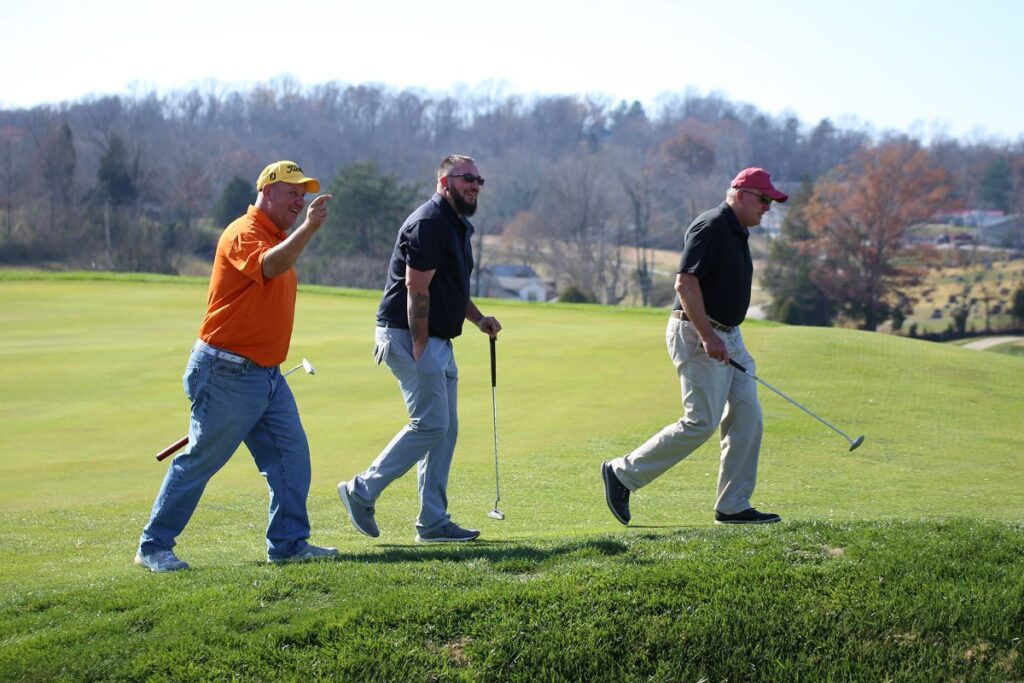 Visit 811U For All Things 811
Visit Indiana 811's educational, training and media portal, 811U for the scoop on all things 811. With topics covering the Five Steps to Safe Digging, White Lining, the significance of utility markings, private vs. public utilities and more, 811U is the perfect destination for all of your 811 needs. Each of the dedicated pages on 811U features easily digestible educational and training videos, helpful graphics, and comprehensive supporting content that teaches users about the 811 process and how they can keep themselves and their communities safe when digging.
811U is a fantastic resource to leverage this upcoming 8/11 Day (Aug. 11) when educating homeowners and fellow industry stakeholders on the importance of 811 and safe digging practices. 811U even has a page designed specifically for homeowners, equipped with an educational video featuring Indianapolis Indians mascot Rowdie and Indiana 811 hero Holey Moley, as well as additional content that outlines the significance of contacting 811 for all digging projects, even smaller ones like installing a mailbox or planting a garden.
We hope you take advantage of this helpful and user-friendly resource and encourage you to share 811U with colleagues, your contacts at partner organizations and with homeowners to spread the word about 811 and provide others with the knowledge they need to have a safe and successful dig every time.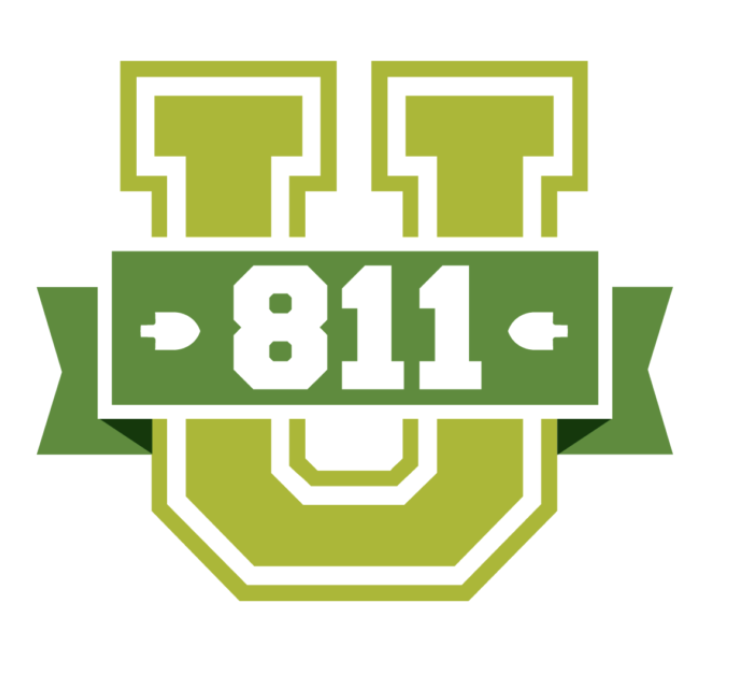 White Lining Takes Center Stage During National Safe Digging Month
Do Your Part. Show Us The Marks. White Line For 811.
For National Safe Digging Month (NSDM), Indiana 811 focused our efforts on White Lining, an essential step that homeowners and professionals should take to streamline the 811 process. White Lining is as simple as using white paint or flags to mark an intended dig site prior to contacting 811, allowing locators to identify the precise location of your project and avoid marking unaffected utilities, which saves time and money.
To effectively spread awareness of 811 and White Lining, we launched our digital billboard campaign in April, strategically placing billboards throughout high-traffic areas of Indiana to garner the attention of Hoosiers across the state. The campaign encouraged homeowners and professionals to assume responsibility in the 811 process by marking their intended dig site this summer before contacting 811.

Indiana 811 also reached Indiana residents with the White Lining message through various statewide publications, including My Indiana Home and Indiana Connection, as well as on social media. For a comprehensive overview of White Lining, visit 811U!
Indiana 811 Educates Baseball Fans on Safe Digging
Indiana 811 once again joined forces with the Indianapolis Indians baseball team to share the safe digging message with baseball fans during NSDM. Indiana 811's educational video series took center stage between innings, featuring our beloved mascot Holey Moley and the Indians' mascot Rowdie as they educated fans on the significance of the 811 process, including White Lining. The Indians also launched their annual Home Lawn Makeover Sweepstakes, which will award one lucky winner with a lawn makeover, courtesy of the Indians ground crew and sponsored by Indiana 811!
TriCo Spreads Safe Digging Message to Hoosiers on the Road
TriCo Regional Sewer Utility is displaying the safe digging message in a big way! The organization recently received a grant from the Underground Plant Protection Account (UPPA), which it used to wrap one of its fleet vehicles, showcasing the Indiana 811 logo prominently and spreading the word about safe digging to Hoosiers on the road.
The wrapped vehicle serves as an excellent reminder to professionals and homeowners to always contact 811 for all digging projects, regardless of the size. Indiana 811 appreciates the help of member organizations in helping disseminate the 811 and safe digging message to fellow stakeholders and community members.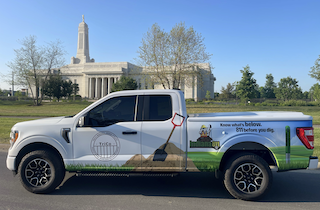 The Damage Prevention Councils of Indiana
Indiana Damage Prevention Councils (DPCs) bring together underground facility owners, operators, government agencies, excavators, industry associations and service providers to improve safety and reduce damages to underground utilities. Damage Prevention Councils also have a voice on legislation for excavation and related processes. For more information on the DPCs, including upcoming meetings, contact information for personnel and more, visit the Indiana 811 website. Upcoming DPC meetings for the month of July and Aug. can be found below:
Central Chapter:
Aug. 2, 2023
Virtual meeting at 9:00 a.m.
Northern Chapter:
July. 26, 2023
Virtual meeting at 1:00 p.m.