Your Homeowner Toolkit to Safety.
Whether you're completing a DIY home improvement project or you're hiring a contractor to complete work for you, it's vital that 811 is contacted prior to digging. Installing a mailbox or planting a garden may seem like small, harmless projects, but in reality they can wreak havoc, causing damages and possible injury if you happen to strike a buried utility line.
Contact Indiana 811 at least two full working days prior to digging to keep you and your community safe and connected to the vital utilities you rely on.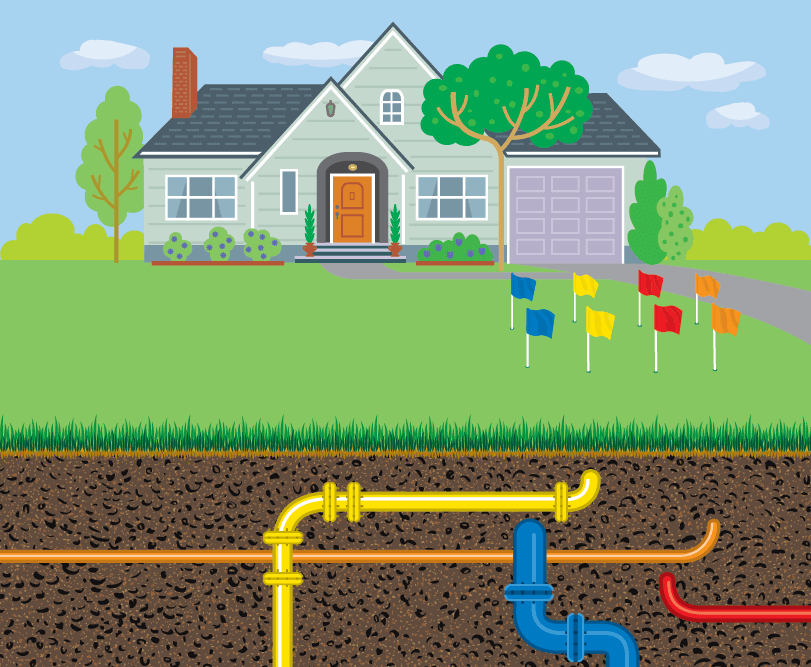 Holey Moley Rocks Safe Diggin'
Indiana 811 Homeowner Projects ft. Indianapolis Indians
Flags: Your Friends 'Til The Project Ends
Indiana 811 Color Code Card ft. Indianapolis Indians