Holey Moley Rocks Safe Diggin' Announcement
Damage Prevention Stakeholders,
Indiana 811 is extremely proud to present Holey Moley Rocks Safe Diggin' – our brand-new animated video starring our beloved mascot Holey Moley and his rockin' new 1950s look! Holey Moley came to life in collaboration with the New York-based award-winning animation company Idea Rocket and will air throughout Indiana on TV and radio stations, gas pumps through Gas Station TV advertising, social media, Indiana 811's website, and more, ensuring that it will become a fixture in the Damage Prevention community for years to come.
We invite you to be captivated by Holey Moley as he performs a toe-tapping damage prevention jingle highlighting the importance of Contacting 811 before digging – which is fast, easy and free, and what can happen when you DON'T!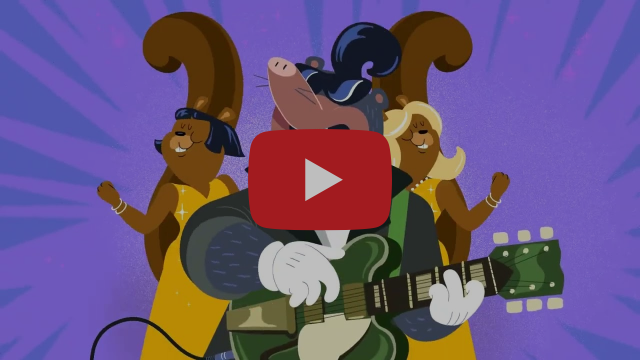 We encourage you to share this video with your colleagues, as well as your organization's marketing/communication department to ensure it reaches your target audiences. This educational staple will also make an excellent addition to your upcoming 8/11 Day outreach efforts as you spread the safe digging message. The video is fun, memorable, and easily digestible, making it an effective way to educate fellow stakeholders, homeowners, and children about 811 and the role it plays in keeping communities safe and connected to vital utilities.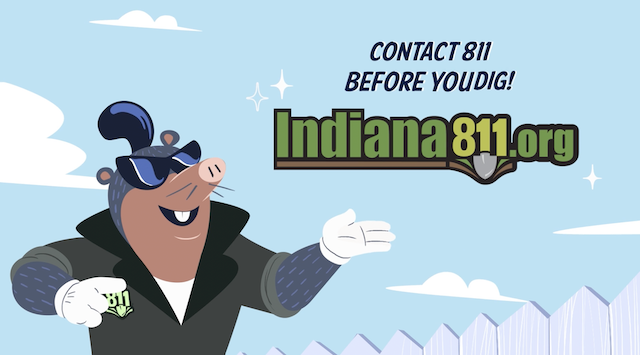 The custom music that accompanies Holey Moley's song was written to make it easy to remember and fun to sing along with. The new video, in 30-second and 60-second versions, is available on Indiana 811's YouTube page.
A new Holey Moley Rocks Safe Diggin' inspired branding campaign will be proudly displayed at the Indiana State Fair on Midway flags, shuttles, the family dining plaza and more. Plus, don't miss Holey Moley taking center stage when Indiana 811 and the Indianapolis Indians partner for a special 8/11 Day game in which the new video will be featured between innings, educating baseball fans in a fun and engaging way.
Holey Moley's new look has also inspired the theme for this year's Midwest Damage Prevention Training Conference, which will be announced very soon. We would like to thank the Indiana Utility Regulatory Commission for their partnership in this endeavor that will bring 811 Public Awareness to never before seen levels in Indiana!
We hope you enjoy the new video as much as we do! Please consider it yours and share it with everyone to spread the Damage Prevention Message.
Safe Digging,
Indiana 811