8/11 Day 2023

Hoosier Damage Prevention Stakeholders,
Tomorrow is 8/11 Day, which serves as a timely reminder to always contact 811 before digging. Each year on August 11th, damage prevention stakeholders across the nation emphasize the importance for both homeowners and professionals to contact 811 before they begin any project that requires moving earth. Regardless of a project's size and scope, contacting 811 is an essential first step to have a safe and successful dig.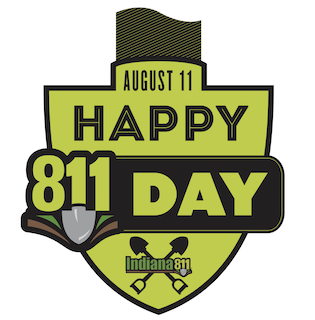 Indiana 811 offers an array of resources that will help your organization educate your intended audiences about safe digging this 8/11 Day. 811U, Indiana 811's brand new training, education and marketing portal, is your one stop shop for all the tools needed to educate on Damage Prevention and the 811 Process. 811U has pages dedicated to topics including the Five Steps to Safe Digging, White Lining, Homeowner Tools and more. Additionally, Indiana 811's marketing toolkit offers a sample press release and other materials that can help you promote 8/11 Day.
Another fantastic resource to leverage this 8/11 Day to educate ALL audiences about 811 and safe digging is Indiana 811's new educational animated video, Holey Moley Rocks Safe Diggin'. In the video, Indiana 811 mascot Holey Moley rocks a new 1950s look and serenades viewers with a damage prevention jingle in which he emphasizes the importance of contacting 811 before digging, and what can happen if you don't. The video is available in 30-second and 60-second versions in both standard and "singalong" (these versions include the video with lyrics at the bottom of the screen) making it a versatile resource for you to incorporate into your social media, website, in-person outreach or otherwise to ensure it becomes a staple in the damage prevention community.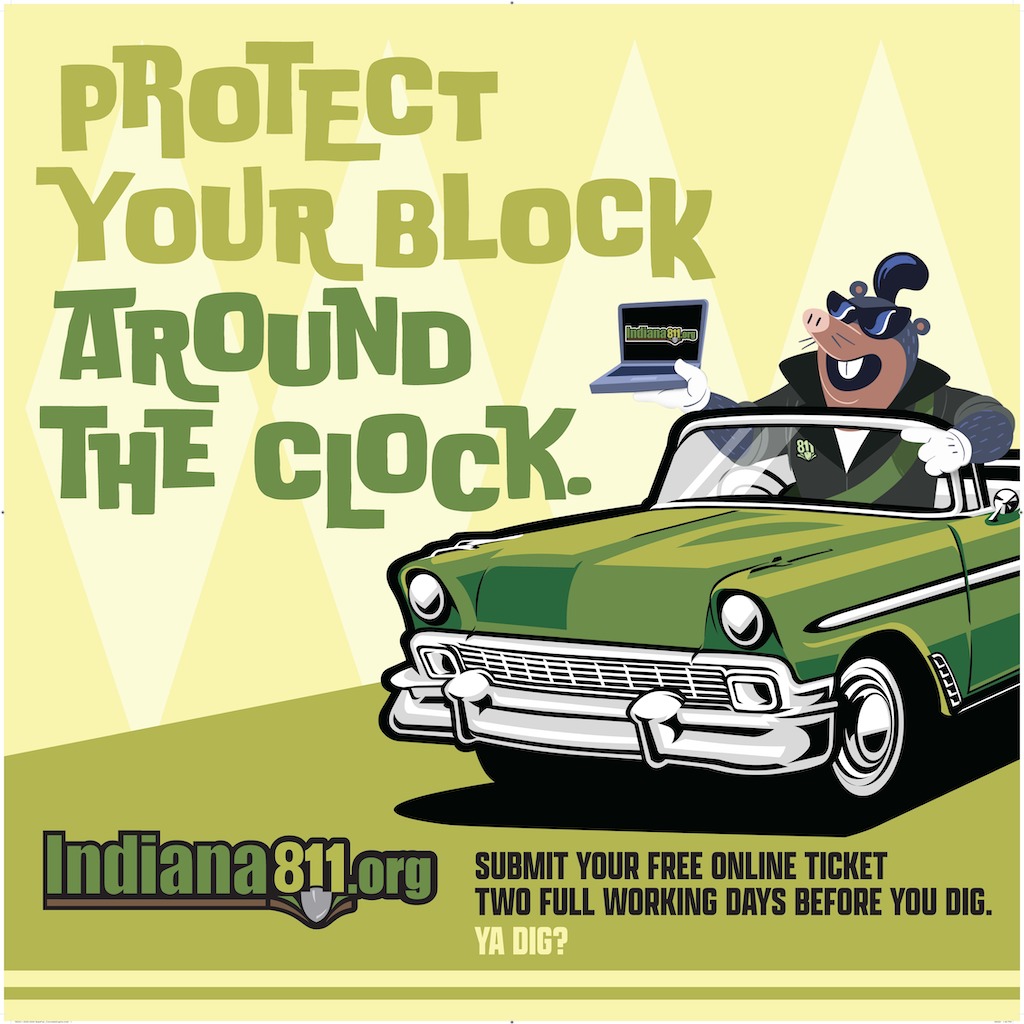 Our new Rockin' Holey Moley can also be seen at the Indiana State Fair this year on Midway flags, shuttles, the family dining plaza and more as a part of the Holey Moley Rocks Safe Diggin' branding campaign. The beloved mascot will also take center stage at the Indianapolis Indians baseball game taking place tomorrow, as Indiana 811 and the Indians team up on August 11th (8-11) to educate baseball fans about safe digging and 811.
We hope you take advantage of the variety of educational resources that Indiana 811 offers to effectively educate homeowners and fellow professionals. Thank you for your commitment to underground damage prevention and helping to bring greater awareness to Damage Prevention this 8/11 Day!
Safe Digging,
Indiana 811